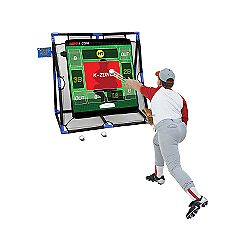 ESPN K-Zone Baseball
Today: $17.99 (Add to cart to see extra discount)
Was: $69.99
Save on shipping – opt for Free in-store pickup!
Expires: 5/1/11

Description:
Fully interactive multi-inning baseball game. Authentic announcer calls the play by play. Umpire calls the balls and strikes. LCD scoreboard displays balls, strikes, innings and men on base. Realistic stadium sound effects. Three different interactive games to choose from.
Tags:
ESPN K-Zone Baseball