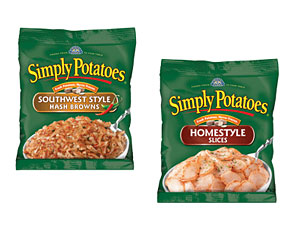 St. Paul, Minn. ó Northern Star, a subsidiary of Minnetonka-based Michael Foods Inc., issued a voluntary recall for some potato products after testing found listeria bacteria in a sample of Simply Potatoes Southwest Style Hash Browns.
The voluntary recall includes hash browns, wedges and slices under the brand names Simply Potatoes, Diners Choice and Farm Fresh with "use by" dates of March 29, 2009 to April 3, 2009.
The Minnesota Department of Agriculture is urging anyone who may have eaten refrigerated potato products under the brand name of Northern Star to check the "use by" dates.
http://minnesota.publicradio.org/dis...atoes/?refid=0