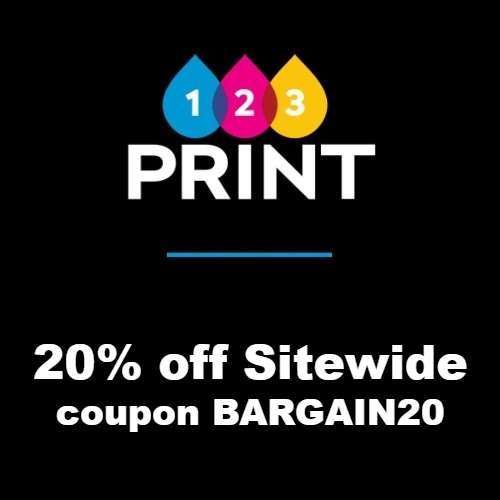 123Print is a one-stop print shop with user-friendly tools that allow you to create full-color and fully customizable business cards, marketing materials, invitations and announcements, labels, car magnets and more.
Get 20% off Sitewide at 123Print using coupon BARGAIN20. No minimum purchase required!
This post contains affiliate links. See my disclosure policy for more details.
I received a sample pack of 123 Print business cards and found them to be very high quality. The printing and graphics were crisp, the edges were smooth and even the thinner cards were made from paper that felt good between your fingers.
If you like thick, hearty business cards, definitely opt for the 32pt Ultra Matte paper. The coated gloss business cards look classy, but like all glossy cards, they do show fingerprints. You'll get almost the same look/feel from the coated satin finish business cards, without having to worry about fingerprint smudges.
I really liked the magnetic business card. It also felt sturdy and stuck to my filing cabinet with ease. Magnetic business cards are great for anyone who owns a business that receives phone calls from customers. I have one on my filing cabinet for my dogs' veterinarian. I always use it instead of looking the number up in my phone. 🙂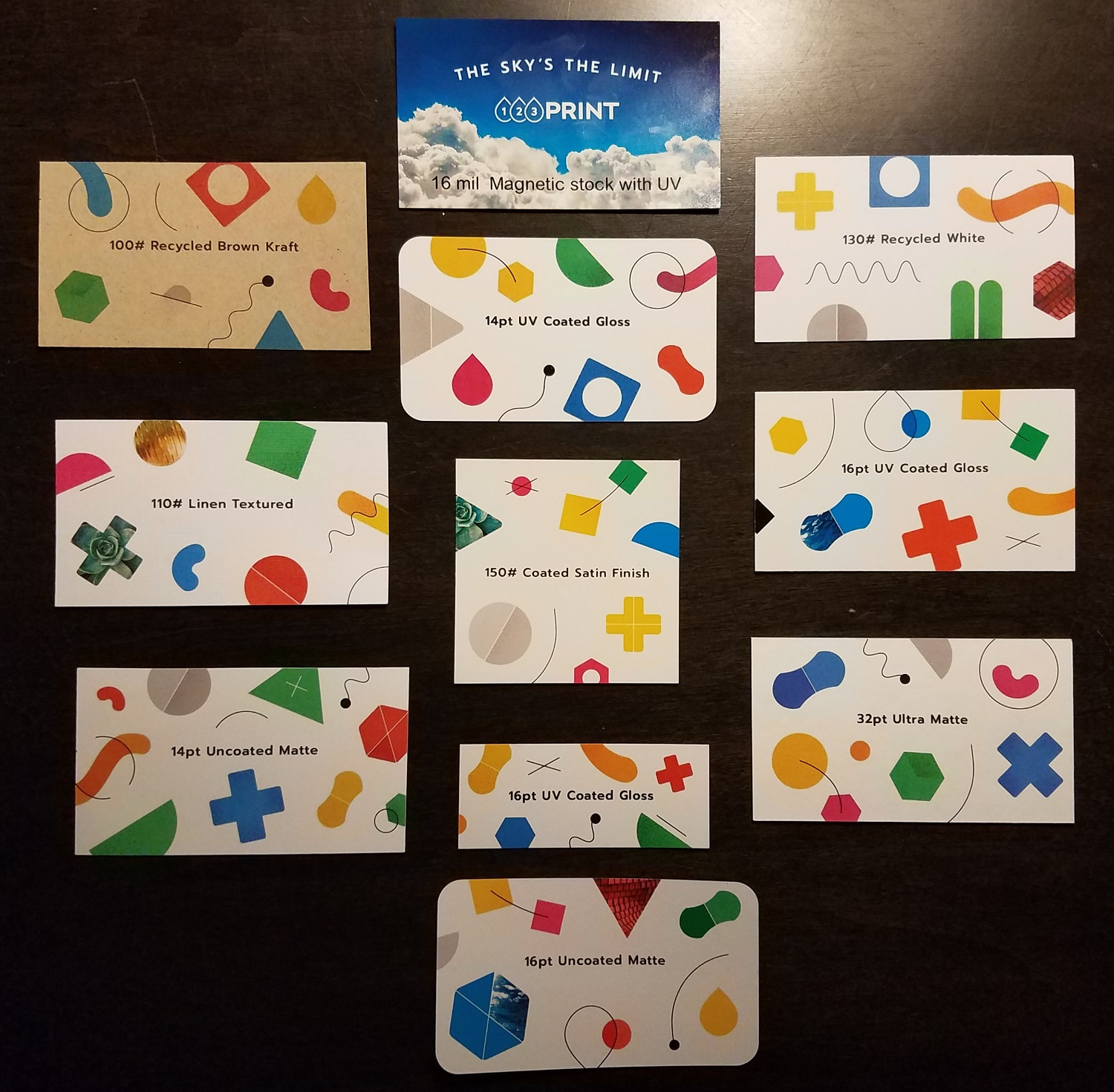 28