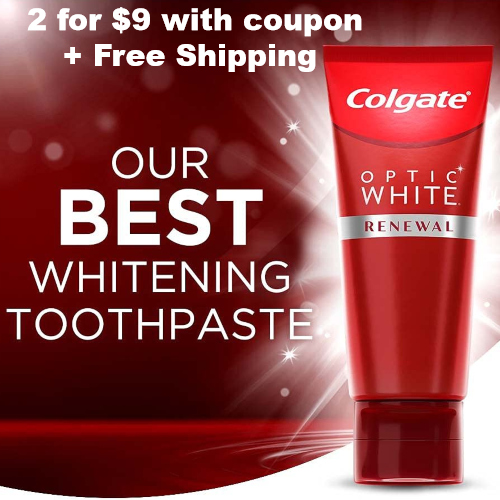 Turn back time with Colgate Optic White Renewal Teeth Whitening Toothpaste. It's their best whitening toothpaste to date and their patented 3% hydrogen peroxide formula is proven to deeply whiten beyond surface stains. It contains fluoride and is safe for daily use.
Use coupon BUDDY10 (valid for 10% off Sitewide) to get as many 2-packs as you like for just $9. Shipping is Free!
This toothpaste has a 4.7 out of 5 star rating at Amazon with over 4,000 reviews. It's also 83¢ per tube more there.
If you enjoy entering sweepstakes, Colgate-Palmolive is hosting one that closes 10/31. They are giving away $10,000, $5,000, and gift cards.
1