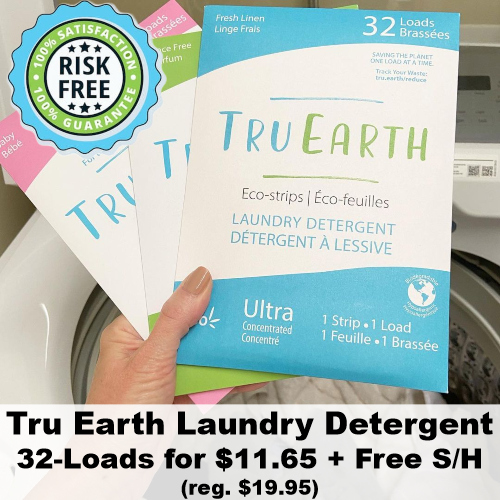 Each Tru Earth eco-strip packs ultra-concentrated, convenient, eco-friendly cleaning power into a tiny, pre-measured strip of laundry detergent that you just toss in the wash. They dissolve completely in hot or cold water and they works in all types of washing machines. They are also are vegan friendly, Paraben-free, and gentle enough for even the most sensitive skin.
Try a 32-load pack of Tru Earth Eco-strips Laundry Detergent for just $11.65 when you opt for a no-obligation subscription and use coupon BUDDY10 (valid for 10% off any order). Shipping is Free.
They are available in fresh linen scent, fragrance-free, and fragrance-free / hypoallergenic formula for babies.
Tru Earth backs their detergent strips with a 100% Satisfaction Guarantee. If you don't love their product, email them within 30 days of your purchase and they will give you a refund.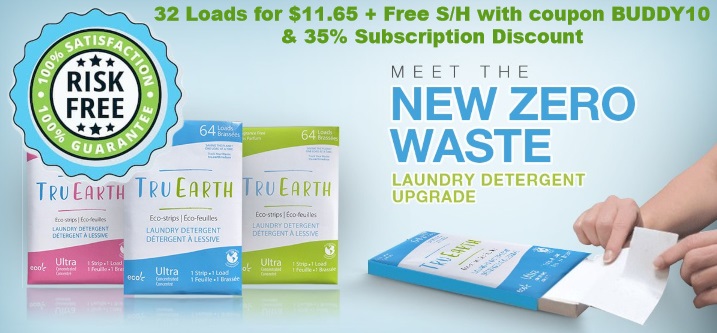 2