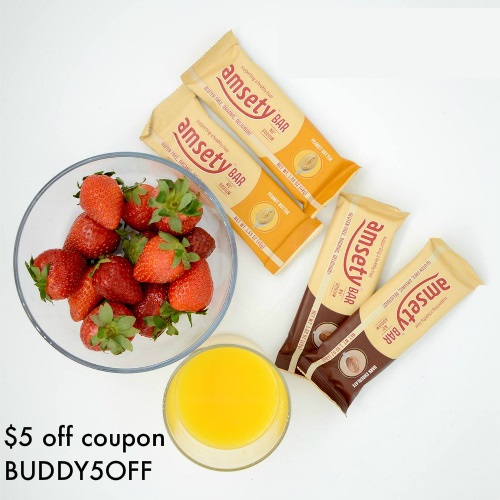 Amsety has introduced the first and only nutrition bar in the U.S. designed to support liver health. Amsety bars adhere to the dietary requirements for individuals with liver conditions and were developed by leading American liver specialists, researchers and food engineers.
Get $5 off any order using coupon BUDDY5OFF. Shipping is Free.
Amsety Bars are USDA organic, very low sodium, gluten-free, non-GMO, and include the unique "Super 16 Mix" of 16 vitamins and minerals supporting liver health. It fits into a liver diet providing sufficient energy intake for liver patients and supporting oral intake among the patients with poor appetites.
14