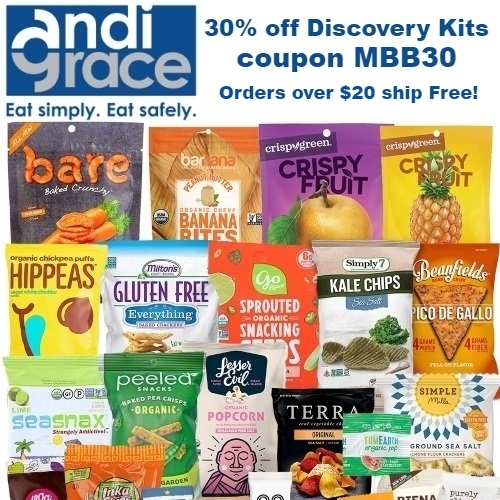 For those living with dietary restrictions and food allergies, the rigorous process of researching what's safe to eat, where food is sourced, how it's manufactured, and even what's inside is exhausting. AndiGrace wants to make this easier.
AndiGrace Discovery Kits offer a selection of yummy, hand-curated goods that match specific dietary needs and restrictions – gluten-free, peanut-free, vegan, you name it! When you find a product you like, you can order more from their website. It's that simple!
Get 30% off all AndiGrace Discovery Kits using coupon MBB30. Prices start at just $7.70 after coupon and orders over $20 ship Free!
Discovery Kits are not a subscription, so there's nothing you'll ever need to cancel!
6