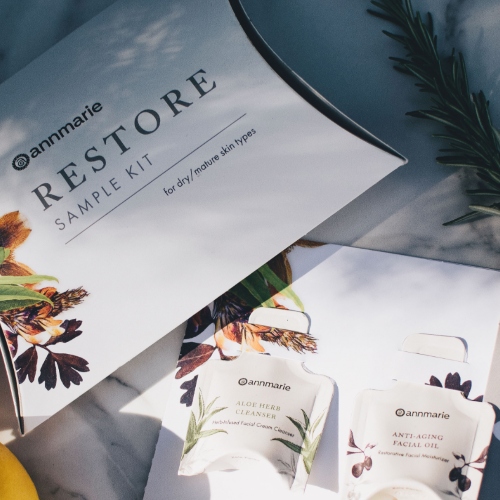 If you've been looking for a natural skin care line made with organic ingredients that you can trust and that actually work, check out Annmarie Skin Care. Their effective, organic, and cruelty-free beauty products made from natural oils and herbs.
Order an Annmarie Skin Care Sample Kit for just $10 + Free shipping. Each sample kit comes with 2 products and a $10 coupon that can be used toward a future purchase. This is not a subscription promo. Coupons cannot be used on sample kits, however, you can use coupon MBB15 to get 15% off full-size products on their site.
Restore Sample Kit is best for mature or dry skin and contains their Aloe Herb Cleanser and Anti-Aging Facial Oil.
Balance Sample Kit for is best for normal, combination, or sensitive skin and contains their best-selling Aloe Herb Cleanser and Herbal Facial Oil for Normal/Combo Skin.
Purify Sample Kit is best for oily skin and contains their Citrus Mint Cleanser and Herbal Facial Oil for Oily Skin.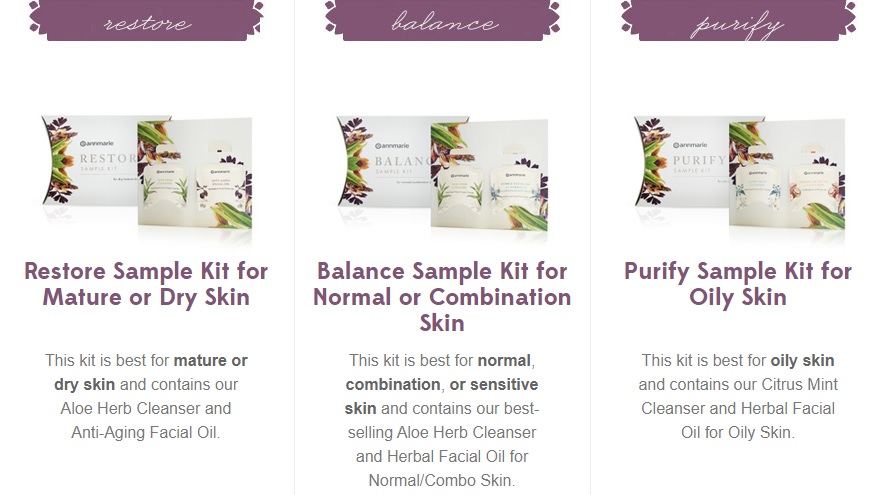 1