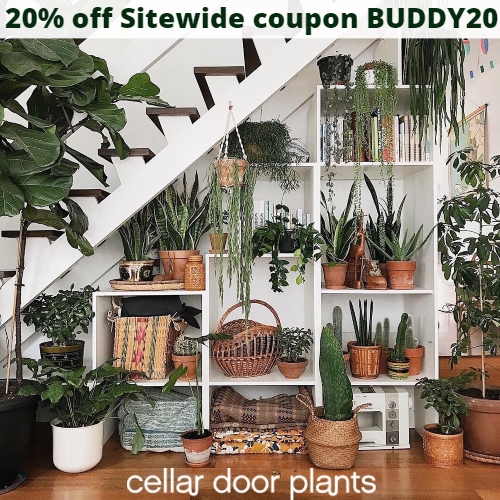 In today's world, people are more distanced from nature than ever. It's hard not to get caught up in the hustle and bustle of the city or get caught inside at your desk all day. Houseplants give people a piece of nature that they can nurture and grow. Growing plants can also be a shareable experience with friends and family.
Cellar Door Plants was created to help people bring nature into their homes and offices. Founded by avid plant lovers dedicated to making nature more accessible to everyone, Cellar Door Plants delivers beautiful, healthy houseplants straight to your door.
They have a wide variety of gorgeous plants to choose from, including succulents, air purifying plants, Fiddle Leaf Figs, pet-friendly plants, easy care plants, cascading plants, pre-potted plants, palms, ivy, anthuriums, and many more.
To keep your plants looking their best, Cellar Door Plants also offers plant accessories, such as potting soil, automatic waterers, decorative planters, plant care books, bio-organic plant food, and other plant care products.
Buying multiple plants? Check out their bundle deals for extra savings.
Get 20% off Sitewide at Cellar Door Plants using coupon BUDDY20. Be sure to check out their sale items, which are already up to 50% off before coupon! All plants come with a 30-day guarantee. Coupon is not valid on subscription orders.
Shipping starts at $4.95. Want Free shipping? Check out their Free shipping collection. It includes various plants, bundles, and accessories.
5