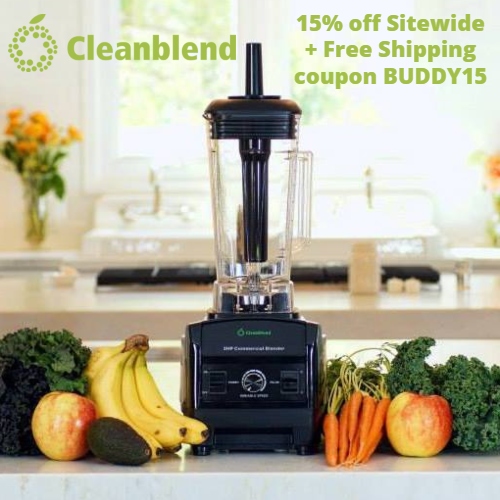 Cleanblend is a state-of-the-art mixing, chopping, pureeing, and liquefying machine that makes it easy to eat healthy. Cleanblend replaces 9 appliances in one easy to use, quiet, all-in-one machine. Cleanblend liquefies fruits and vegetables to get the most vitamins, proteins and antioxidants from the whole food into one delicious drink. It can puree fruits and vegetables, blend smoothies, make fresh juice, grind grains, create salad dressing, salsa & dips, make fresh baby food, soup, and even ice cream!
Cleanblend is made of the highest quality BPA free materials. The blade was designed and made in Japan by artisan cutlery experts using high end, food-grade stainless steel with an 8-blade system configuration that chops, pulverizes, and liquefies everything it touches. The power to the blade is stronger than any other on the market with a 3 HP 1800 watt motor. Despite all the power, it's still surprisingly quiet.
Cleanblend is available in 2 models – the CleanBlend Classic 64oz Blender and the CleanBlend Ultra Low Profile 40oz Blender. Both come in your choice of sleek black or vibrant red.
All models are up to 64% off today + you can get an extra 15% off Sitewide at Cleanblend using coupon BUDDY15. All blenders come with a 30-day money back guarantee + a 5-year warranty. All orders ship Free – No minimum purchase required.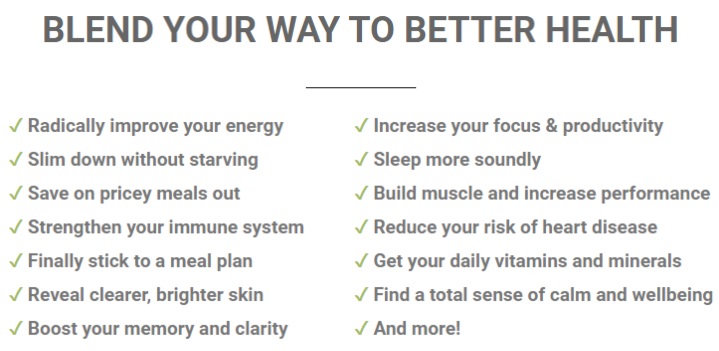 Fun Fact: Cleanblend has been featured on Ellen and in Forbes, Gadget Review, Eater, Chicago Tribune, and more.
Cleanblend is not only passionate about the journey to better health but about giving back as well. They are a proud supporter of Feed The Children, an organization with the mission to help cure childhood hunger in America and abroad.
7