Our smartphones harbor more germs than toilet seats and we hold them up to our eyes, nose and mouth – the exact places where the coronavirus can enter the human body. Sanitizing your phone the right way can help prevent illness.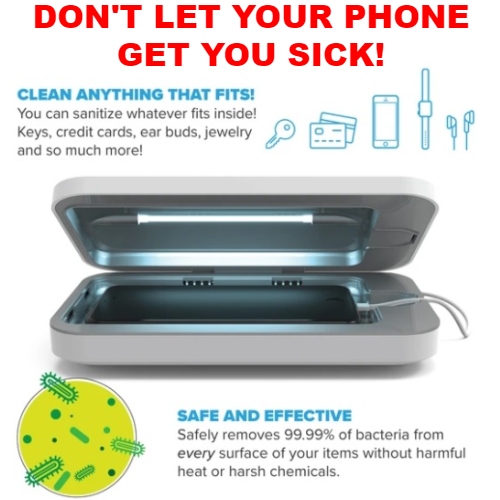 Singapore's Ministry of Health director Kenneth Mak has stated there is no evidence that the virus is airborne, making masks an ineffective method of protection. He warns, "Be aware of things you commonly touch. The thing most commonly touched is your phone, so wearing a mask is not the most important thing."
According to a 2018 study done by the Massachusetts Institute of Technology, sanitizing phones with a UV smartphone sanitizer device is the most effective method at killing germs. Enter PhoneSoap. It's like a flu shot for your phone.
All PhoneSoap devices neutralize the bacteria that other phone cleaners can't kill and uses no liquid, no heat and no chemicals. It uses UVC technology to kill 99.99% of germs and bacteria on the surface of your phone. With lightbulbs on both the top and the bottom, it achieves 360-degree disinfection, reaching tiny crevices that not even harmful liquids can.
Get 10% off Sitewide at PhoneSoap using coupon 10BUDDY. All US orders ship Free and international shipping is available.
PhoneSoap 3 achieves 360-degree disinfection in about 10 minutes and fits most smartphones and cases
PhoneSoap Pro kills bacteria in just 5 minutes and can accomodate large phones and thick accessories
PhoneSoap Go is a battery-powered portable device that can sanitize your smartphone up to 45 times on a single charge
HomeSoap is a larger unit built to sanitize tablets and smaller home items (iPads, TV remotes, video game controllers, headphones, car keys, etc.)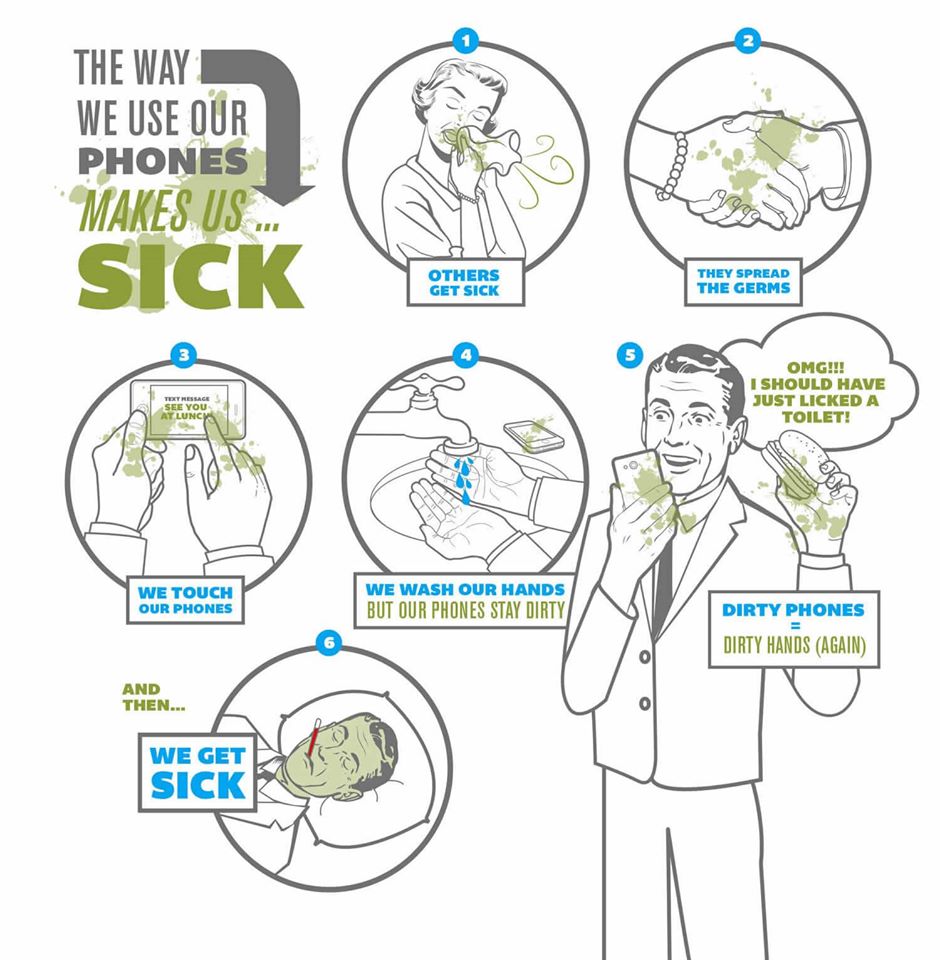 For more information on the coronavirus and how to prevent getting sick with it, visit the CDC's website for the latest information.
Sign up for my email newsletter to get tips like these delivered to your inbox
7