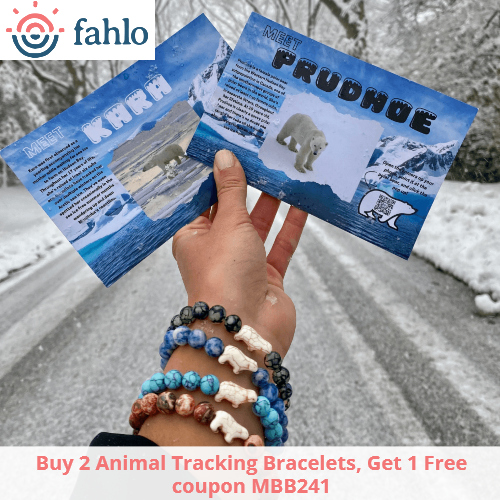 Fahlo Coupon
Today: Buy 2 Animal Tracking Bracelets, Get 1 Free
Coupon: MBB241
Expires: Unknown
SHOP NOW
Fahlo (formerly Wildlife Collections) is on a mission to save endangered wildlife by increasing awareness and donating a portion of their proceeds to non-profit organizations. Their stylish bracelets come with a real animal you can track. By combining a tangible bracelet and an interactive tracking experience, their goal is to educate people about wildlife and excite them about conservation.
For every bracelet purchase, Fahlo donates 10% to one of their animal conservation partners – Sea Turtle Conservancy, Save the Elephants, Polar Bears International, and Saving the Blue. Since 2018, Wildlife Collections has donated hundreds of thousands of dollars to save wildlife, and you can directly help save endangered wildlife with your order!
Just choose which mission(s) you'd like to support – sea turtles, elephants, polar bears, or sharks and pick your favorite bracelets from those collections. Your beautiful new bracelet will arrive with an animal tracking card. The tracking cards have information about your specific animal and a QR code that takes you to an interactive map so you can track your animal anytime you want!
Buy 2 Animal Tracking Bracelets, Get 1 Free at Fahlo using coupon MBB241 (mix/match). Shipping is $4.95 or Free on orders of $50 or more. All orders come with a 100% happiness guarantee.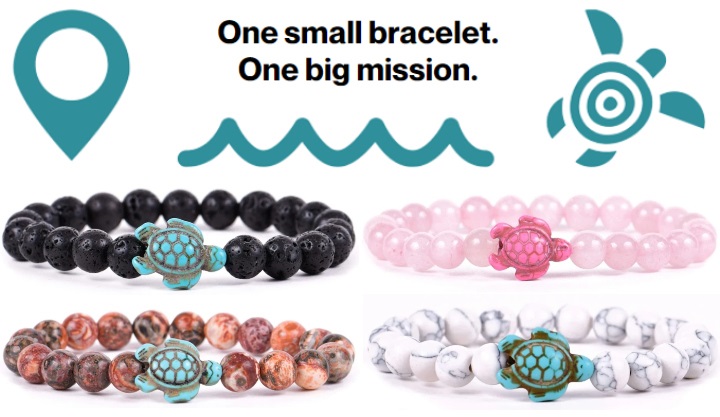 9