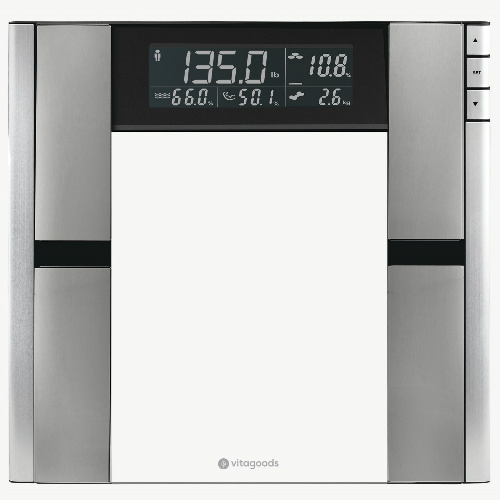 The Formfit professional scale and measurement system allows you to keep track of your weight, body fat, muscle mass, water weight, and bone density, helping you maintain a healthy lifestyle. Get 50% off using coupon MyBBFit50.
Comes with a 30-Day Promise. If you've tried it and don't absolutely love it, send it back within 30 days of the purchase for a full refund. No questions asked.
Body Fat
Tracking your body fat percentage provides a key assessment of your overall health and fitness level.
Weight
Continually monitoring your weight can provide insight into your personal patterns so you can achieve optimal health.
Muscle Mass
Increasing lean muscle mass boosts your metabolism which allows your body to burn more calories.
Bone Mass
Monitoring your bone density.
Water Weight
Maintaining a healthy total body water percentage will ensure the entire body functions efficiently.
14