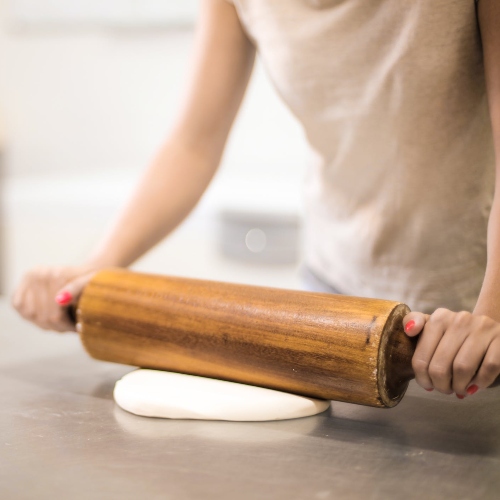 Calling all makers of the world that want to come out of this time of quarantine with a full toolbelt and some beautiful creations to show for it. Bluprint is offering all of their 13,000+ classes absolutely FREE until 4/16. With over 13 million enthusiasts in the community, they have built an inspiring platform of on-demand content dedicated to providing all the tools you need to create!
Bluprint's mission is simple; to take you from "Where do I start?" to "Look what I made!". They offer easy to follow step-by-step expert advice from professionals through videos, references and guides. The categories range from how to embroider jean jackets, fiction novel writing, watercolor hand lettering, and even family-friendly classes the whole family will enjoy.
All of Bluprint's classes can be selected at your skill level, which makes it nice for people like me whose last "craft" project consisted of tossing some artificial succulents in a pot and calling it an arrangement. You can just start where it feels right.
With more time on my hands and many binged seasons of Netflix's Great British Baking Show under my belt, I decided to take try Bluprint out for myself. I decided on, "Baking Boot Camp: Cakes & Crusts". The entire class was under 3 hours long, which felt like no time at all. Another perk – While school was in session I never had to get out of my jammies! I found the direction of baker extraordinaire, Abby Dodge, quite charming and very informative. The result of this bake-therapy; a delicious chocolate layer cake, a pleasantly surprised me, and several happy tummies in my house! I can comfortably say goodbye to the days of being a timid baker relying on Betty Crocker boxes to make a beautiful homemade dessert for my family.
Next project; the coveted homemade pie crust!
Take advantage of this incredible offer and grow from this quiet time spent inside. Invest in yourself through this quarantine season. What have you been itching to learn? What's the next project you want to start? I'd be willing to bet someone on Bluprint has all the guidance to bring you from step one to all done! Now get to creating! 🙂
Sign up for my email newsletter to get tips like this delivered to your inbox!
4