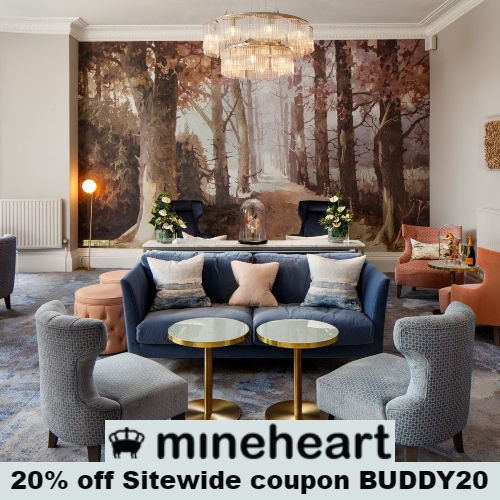 Mineheart UK-based is an art gallery and design store that offers unique and stylish furniture, lighting, wallpaper, many genres of high quality wall art, and interior accessories that are designed to make your home more eclectic.
Mineheart was created in 2010 by founders Brendan Young and Vanessa Battaglia who are known for their playful approach to design, and innovative re-appropriation of materials and imagery. They also work with other talented UK based designers to develop new products and bring you extraordinary pieces. Whether you're looking for a design that's unusual, traditional, quirky or beautiful, you'll find it at Mineheart.
Mineheart is especially known for their designer wallpaper collection, a playful and eclectic mix of trompe l'oeil and digitally created art that delivers both innovation and quality in every roll. The collection includes their acclaimed white bookshelf wallpaper and vintage bookcase wallpaper, which give the illusion of books on shelves, creating the feeling of a library.
Other styles in their wallpaper collection include floral & leafy, wood paneling, metallic, geometric designs, tile effect, and many more. Their stunning wallpapers are suitable for both home and commercial use and are digitally printed on the finest quality 300gram textured, fabric backed vinyl.
Get 20% off Sitewide at Mineheart using coupon BUDDY20.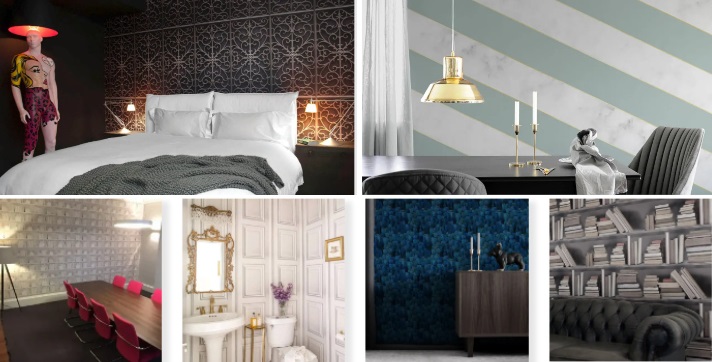 1