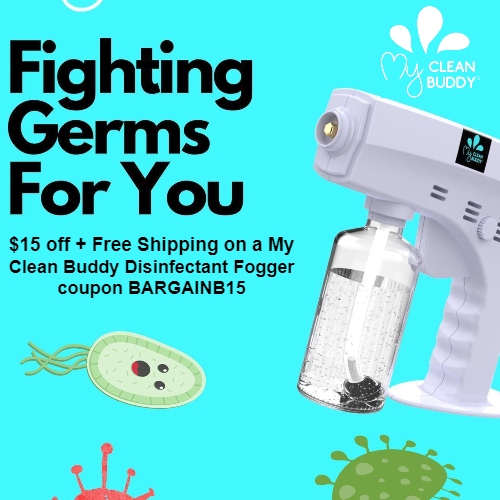 In this period of uncertainty, cleaning your home goes beyond just vacuuming and wiping down surfaces. You want to make sure your entire space is freshened up and rid of viruses and germs. Disinfecting your entire house or office with expensive sprays and wipes can take care hours. But not with My Clean Buddy.
My Clean Buddy is a personal steam disinfectant and blue light device that effectively kills germs, viruses, and bacteria in any space in a matter of seconds. By harnessing the power of electrolyzed water, the spray is powerful enough to disinfect every corner of your space, even in hard to reach places.
My Clean Buddy can be used in any location, from your household to your office, to your car. It can even be safely sprayed on humans for disinfection. It is 100% natural, nontoxic, and extremely eco-friendly since there is no waste from plastic bottles and disposable wipes.
With My Clean Buddy you can be confident that your space is disinfected all while saving time, money, and the earth! Let My Clean Buddy tackle the serious business so you can enjoy more of life.
Get $15 off + Free Shipping on a My Clean Buddy Disinfectant Fogger using coupon BARGAINB15. My Clean Buddy comes with a 30-day money back guarantee.
3