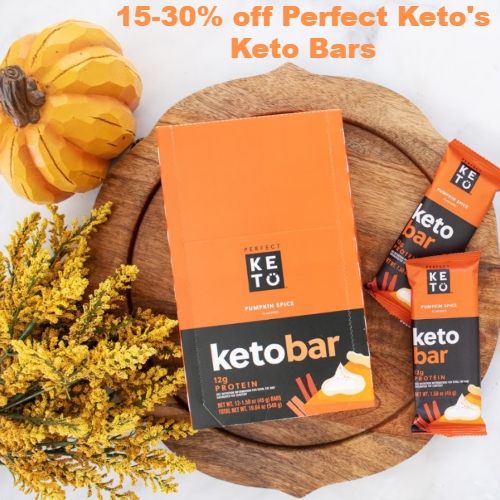 Perfect Keto's Keto Bars are a decadent, keto-friendly snack with only 3g of net carbs, and no added sugar, sugar alcohols, additives or fillers.
They just unveiled a limited-edition Pumpkin Spice Keto Bar. If the changing seasons have you craving all things pumpkin, you have to try these before they're gone! They've also released a Peanut Butter Chocolate Chip Keto Bar, the MOST requested flavor from fans. They taste like your favorite peanut butter cup (without the junk).
This week, you can get 15% off 2 boxes, 20% off 3 boxes or 30% off 4 or more boxes. Discount is applied automatically at checkout and this sale cannot be combined with coupons. Shipping is Free on orders over $29.
17