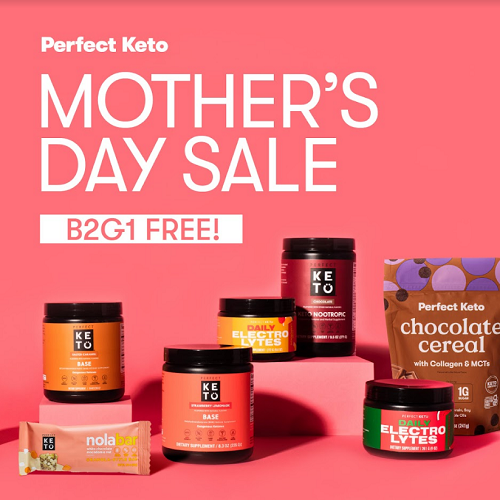 All Perfect Keto products are made with real food ingredients to promote better health. They contain no gluten, grains, soy, corn, added sugar, artificial flavors/colors, fillers or chemicals. Whether you're just starting a keto diet or you've been living a keto lifestyle for years, they've got all the snacks and supplements you need to stay on track!
Through 5/8, the entire site is buy 2, get 1 Free using coupon B2G1MOM. Mix/match is ok! The lowest priced item in your order will be Free. Shipping is Free on orders over $45. All Perfect Keto products come with a 30-day satisfaction guarantee.
If you are buying fewer than 3 items, use coupon PKBUDDY20 to get 20% off your order.
5