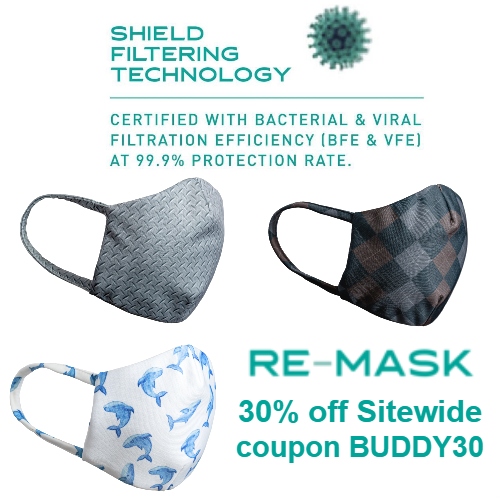 Re-Mask combines fashion and function. Their masks not only look good, they also offer great protection and comfort.
Re-Mask offers two types of masks – Casual and Pro. Both are equipped with Re-Mask Shield Technology that protects against PM2.5 pollutions, dust, particles, viruses, and bacteria. The key difference is Re-Mask Casual Masks have a changeable filter, while Re-Mask Pro itself is the filter.
Re-Mask Shield Technology can filter up to 99.9% viruses and has been qualified with VFE (Viral Filtration Efficiency) tests from Nelson Labs. The antimicrobial coating on Re-Mask products received the Queen's Award for its excellent protection against bacteria growth.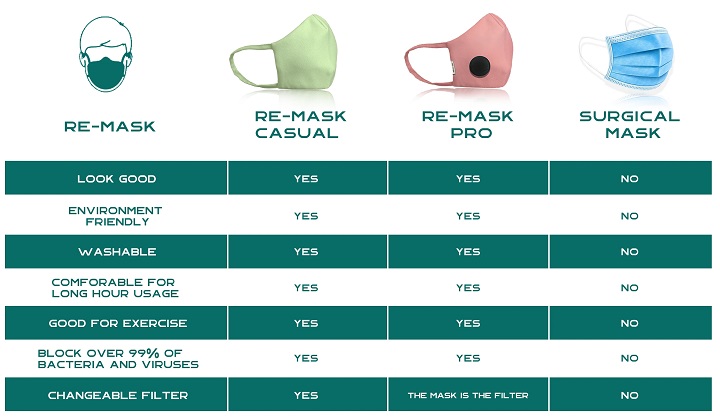 Get 30% off Sitewide at Re-Mask using coupon BUDDY30. Worldwide shipping is Free when you order 2 or more masks.
1