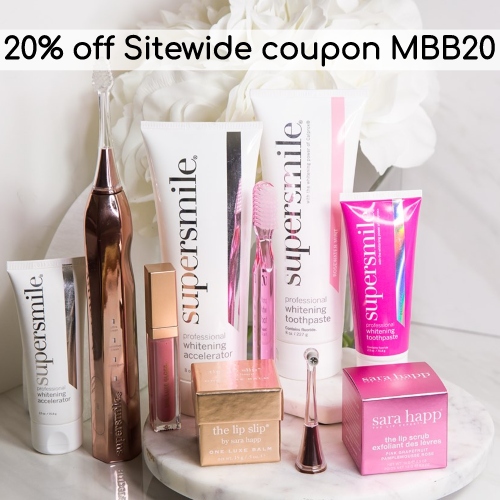 Supersmile is an effective and healthy way to whiten teeth and prevent gum disease. Most teeth whitening products use silica, which acts like sandpaper on your enamel, or harsh, painful bleach, which damages your teeth and gums. Supersmile uses a proprietary formula of encapsulated calcium peroxide and minerals to gently dissolve build up on your teeth, leaving them up to 9 shades whiter.
Get 20% off any order at Supersmile using coupon MBB20. Shipping is Free on orders $25.
Coupons cannot be applied to sonic toothbrushes and bundles.
23