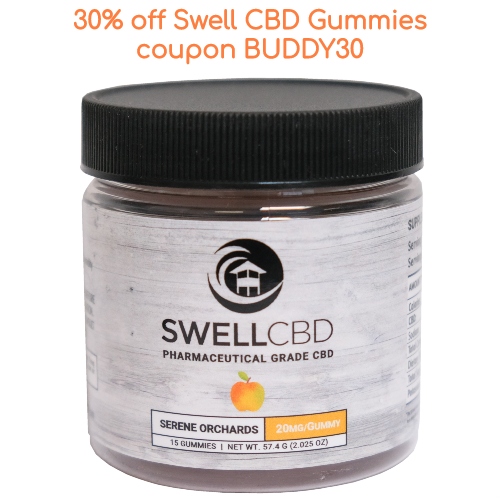 Swell CBD's phytocannabinoid-rich (PCR) hemp oil is 100% organic and U.S.A. grown using sustainable farming practices. From seed to sale, Swell CBD guarantees the quality, safety and potency of every product they sell.
Get 30% off Swell CBD Gummies using coupon BUDDY30. Want something else? Get 10% off your first order of $75 or more using coupon BUDDY10.
Swell CBD Orchards Gummies are the perfect combination of flavor and CBD. With only eight simple ingredients total, including 20mg of CBD in each gummy.
Swell CBD Mixed Fruit Gummies include a mix of grape, orange, and lemon flavors with 10mg of CBD in each gummy.
5