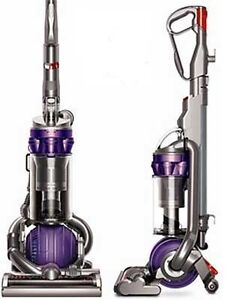 Refurb Dyson DC25 Ball Vacuum
Now: $319 + Free shipping
Was: $499.99
Expires: Unknown

Description:
This factory serviced Dyson Upright vacuum comes with a 6 month Dyson warranty followed by a 2 1/2 year warranty through ABC Vacuum. Ordinary upright vacuums are unwieldy and difficult to turn. The Ball steers smoothly with a turn of the wrist. The Ball provides improved maneuverability and less fatigue after use.
Tags:
Refurb Dyson DC25 Ball Vacuum