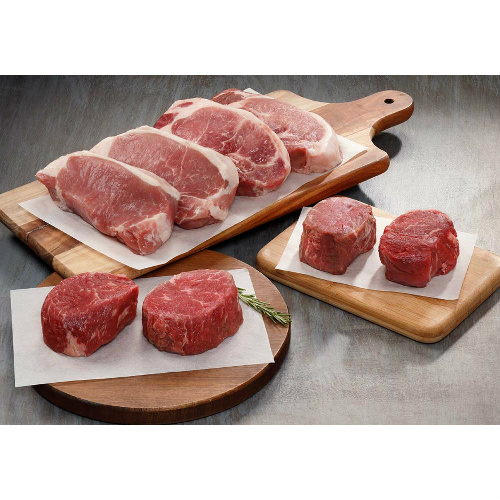 There was a time when a "chop house" was the place to go for the best steaks and chops in town. Now you can recreate the magic of a classic steakhouse at home with this Steaks and Chops package. Use coupon FREEAFF to get Free shipping on any order.
Package includes 2 Kurobuta Boneless Pork Chops, 2 Kurobuta Pork Porterhouse Chops, 2 8oz Filet Mignon Steaks and 2 6oz Ribeye Filets. These are Double R Ranch steaks from the heart of the Northwest. This unique combination of restaurant quality Northwest beef steaks and Kurobuta pork is a delicious gift for friends, family or business associates.
More sale items here and more Father's Day special here.
1