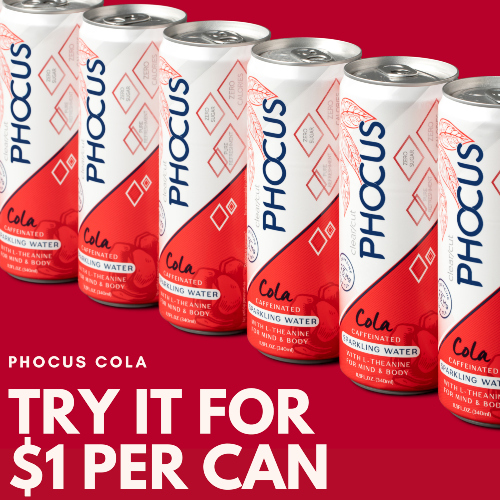 Ready to break up with cola? With Phocus, you'll get a different kind of caffeine experience that gives you a subtle boost of energy and focus without the crash with no sugar, calories, or carbs.
Phocus is not an energy drink, but simply a caffeinated sparkling water with the same amount of caffeine as an 8oz cup of coffee. Unlike energy drinks, Phocus contains the added benefit of L-Theanine, paired with tea extracted caffeine in the ideal ratio to provide a sparkling synergy of hydration. Kinda like LaCroix, but with a kick!
For a limited time, 12-PKs of Phocus Cola Sparkling Water are just $12 using coupon NEWCOLA. Shipping is $4.99 or Free if you order 3 or more 12-packs.
Want to try their other flavors? Order a 6-Can Sample Pack for just $9.99 + Free shipping using coupon BUDDY OR get 25% off other 12-PK cases using coupon BARGAIN.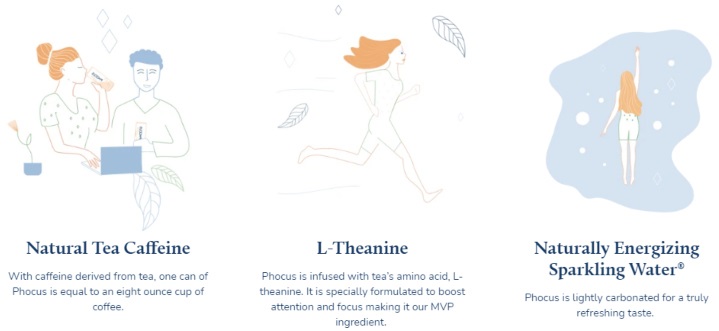 2