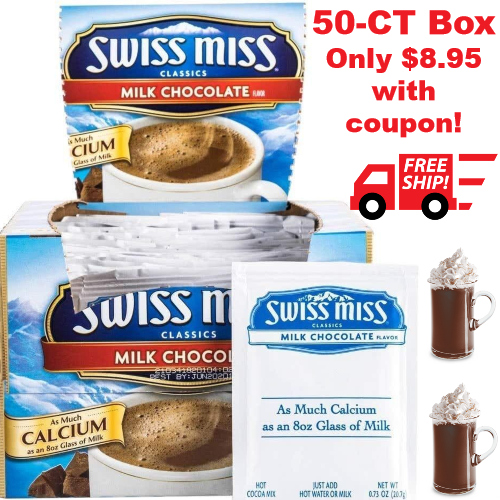 Score a 50-Count Box of Swiss Miss Hot Cocoa Packets for just $8.95 + Free shipping using coupon COFFEEBUDDY. Currently $11.89 at Amazon.
Coupon COFFEEBUDDY is valid for 10% off Sitewide and Free shipping on any order. Shipping is normally $8, unless you spend $59 or more. There is no limit on the number of boxes you can order at this price using this coupon!
Also available –
50-CT Box of Swiss Miss Hot Cocoa w/Marshmallows : $10.75 after coupon (reg. $11.95) Currently $13.50 at Amazon.
4