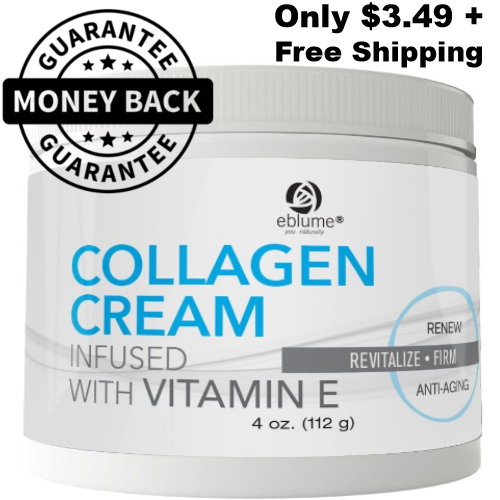 eblume Collagen Cream anti-aging moisturizer firms and revitalizes skin and is infused with vitamin E. This product is an extra 50% off when you add it to your cart and go to checkout, making it just $3.49 + Free shipping.
More skin care products with an extra discount applied at checkout –
65% off Retinol Vitamin A Cream : $3.15 + Free S/H (reg. $8.99)
65% off Alpha Lipoic Acid Cream : $3.15 + Free S/H (reg. $8.99)
50% off Vitamin A, D & E Cream with Collagen : $3.74 + Free S/H (reg. $7.49)
Sale items cannot be further discounted with coupons, but if you see something full-price you want, you can get 25% off sitewide using coupon BUDDY25. All orders ship Free and all products come with a 1-year money back guarantee.
1