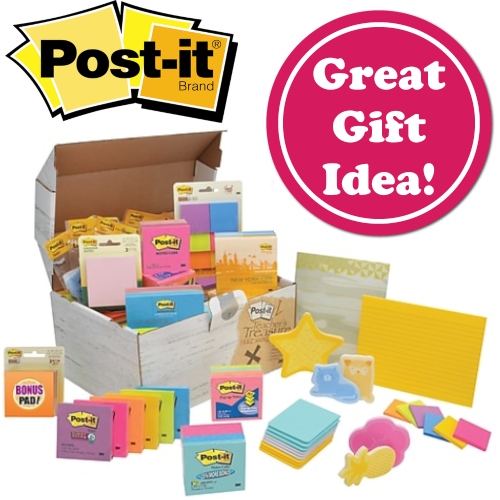 This reusable treasure chest contains 10-LBS of Post-it Notes in a variety of colors and sizes and no two treasure chests are alike. This item has a 4.5 out of 5 star rating with 483 reviews. Great gift for a teacher or someone who likes staying organized – or split the contents up and use for stocking stuffers or gift basket filler.
Use coupon 73791 to get $10 off $50 or more OR coupon 85015 to get $25 off $100 or more. Coupons apply after you sign in or create an account and go to checkout.
Need something cheap to meet the minimum spend for the coupon?
Box of Paper Clips : 79¢
Crayons start at $1.48
Erasers start at $1.49
Pens start at $1.69
Pencils start at $1.79
More deals here:
Case of Staples Paper (4,000 sheets) : $27.99 (reg. $55.99)
Case of Hammermill Paper (5,000 sheets) : $29.99 (reg. $63.99)
15