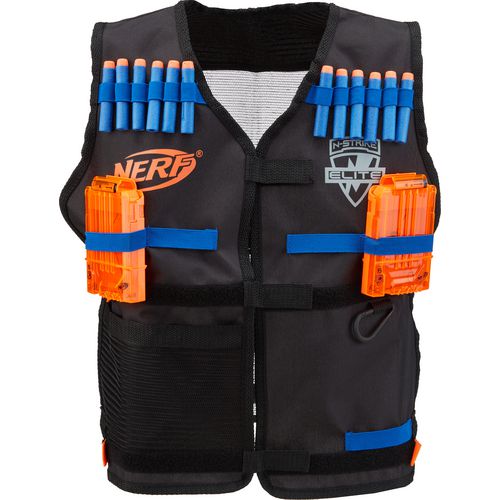 Boost your tactical playtime adventure with the NERF N-Strike Elite Tactical Vest Set, which makes it easy to quickly reload while you're on the move. The vest has adjustable straps for a comfortable, distraction-free fit, and it packs plenty of storage for your Quick Reload clips, N-Strike Elite darts and even an extra NERF blaster.
More Nerf Deals (prices after coupon):
Elite CrossBolt Blaster : $13.49 + Free S/H (reg. $24.99)
12-PK of Elite AccuStrike Darts : $3.13 + Free S/H (reg. $6.99)
30-PK of Nstrike Dart Refill Pack : $4.48 + Free S/H (reg. $9.99)
Zombie Strike Arrow Refills : $4.03 + Free S/H (reg. $8.99)
Rival 20-Round Battle Cases 2-Pack : $8.98 + Free S/H (reg. $19.99)
Zombie Strike Dread Bolt Crossbow : $22.48 + Free S/H (reg. $49.99)
Doomlands The Judge Blaster : $26.98 + Free S/H (reg. $59.99)
View all Nerf items
View all clearance items – Prices start at 48¢ + all orders ship Free + you'll get an extra 10% off using coupon 18WACTEN.
3