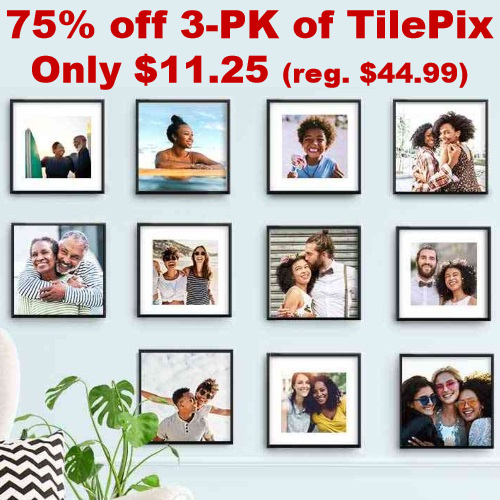 If you've always wanted to create a photo wall, but were nervous about damaging your walls or your frames not being level, here's a great solution! TilePix make it easy to hang and rearrange your favorite photos. Their no-nail mounting system won't damage your walls and you don't have to worry about keeping them level because they are held to the wall with a magnetic pad, allowing you to adjust and re-adjust whenever you'd like.
You can get a Set of 3 TilePix for just $11.25 using coupon 75SQUARE (reg. $44.99). Order as many as you like – there is no limit on the number 3-pc sets you can order at this price using this coupon!
Avoid shipping fees by ordering online and picking up for Free at your local Walgreens store. Want something else? Click here to view all Walgreens Photo coupons. Other items are up to 60% off.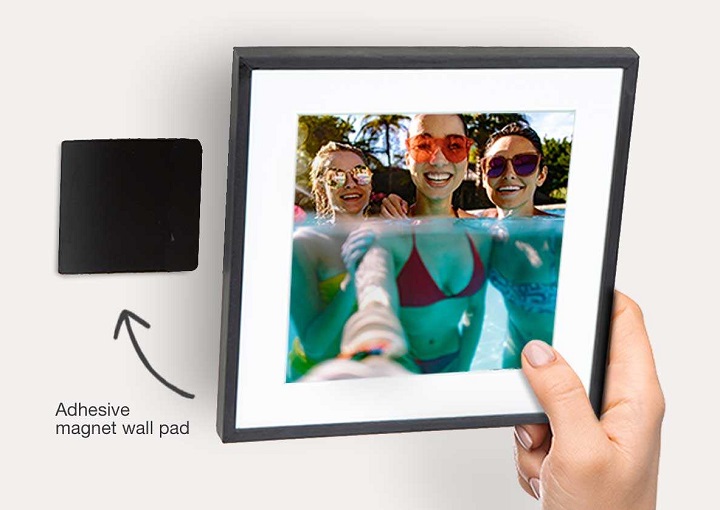 TilePix have a unique Stick & Slide magnetic mounting system that lets you mount and reposition frames without removing them from the wall. For instant hanging, apply the magnetic wall pad to a clean wall, stick the TilePix to the wall pad, and slide to adjust. The magnetic wall pad is removable. The frame also has a built-in stand shelf display.
9