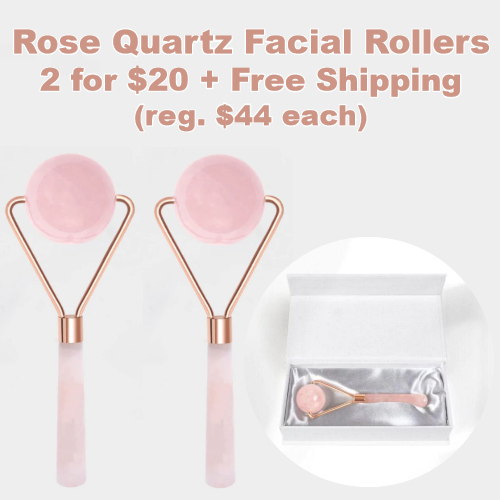 Rose Quartz Facial Rollers are a Chinese skincare tool that have been used for thousands of years to relieve muscle tension, promote lymphatic drainage, and reduce the appearance of puffiness and under eye circles.
To use, start in the middle of your face, roll outwards across your cheeks, then move on to your eyebrows and roll upwards across your forehead. Last, move below your lower lip and roll downward across your chin. For extra help with puffiness around your eyes, you can keep the roller in the fridge.
These rollers are currently on sale for $20 + the whole store is buy 1, get 1 Free (mix/match is ok!) using coupon MYBARGAINBUDDY, allowing you to snag 2 for $20! All orders ship Free!
3