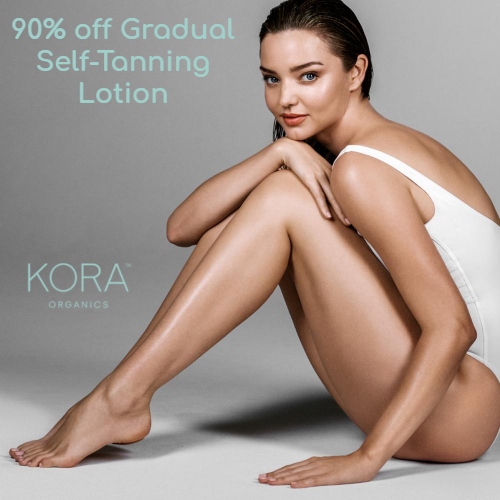 Kora Organics Gradual Self-Tanning Lotion is an ultra-hydrating body moisturizer that builds a natural, sun-kissed glow with use. Suitable for all skin tones, it's easy to apply, quick drying and it's not sticky.
On sale for $5.98 due to a November expiration date, you can get an extra 20% off sitewide using coupon MBB20.
Lots more up to 90% off specials are available and prices start at just $1.98! Shipping is $10, but if you spend $25 or more AFTER coupon, shipping is Free. Spend $35 or more after coupon and you'll also receive a Free bottle of Turmeric Brightening & Exfoliating Mask ($10 value – adds to cart automatically).
5