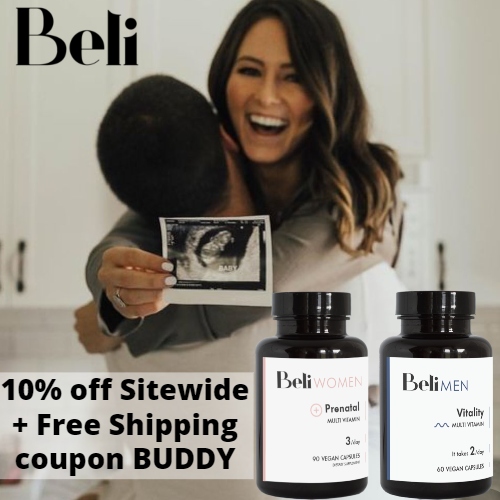 Beli offers fertility and prenatal vitamins for both women and men that help couples achieve healthy pregnancies. Their science backed vitamins provide complete nutrition and contain highly activated, bio-available ingredients at optimized levels to ensure nutrients are readily absorbed by the body and can do their job in the way they are intended.
Beli for Women helps prepare your body to be the healthiest it can be to conceive, grow, and welcome a new little life. It is specially formulated with powerful ingredients that can boost fertility for healthy conception, improve egg quality, help reduce nausea, maintain healthy energy throughout pregnancy & postpartum, protect baby's brain & spine, support bone density for mama & baby, support postpartum recovery and breastfeeding.
Beli for Women stands out from the rest by including the recommended levels of choline, an often-overlooked nutrient in other prenatal vitamins, to aid in healthy neural tube development and help prevent birth defects. It is also formulated with high quality iron and TRAACS minerals, which are easier to absorb and gentler on the stomach.
Beli Vitality for Men is a multivitamin that provides nutrients optimized for reproductive and sperm health. This revolutionary, science-based formulation increases your odds of a successful conception and a healthy pregnancy with increased sperm count and sperm that are healthier and stronger, so they have a better chance of successful egg penetration. It can also provide other great benefits, like improved cellular health and increased energy.
Beli subscriptions are easy and convenient. They deliver your supplements straight to your door every month, so you don't have to worry about running out. Shipping is always Free and you can easily cancel at any time with no penalties through your online account.
Get 10% off Sitewide at Beli using coupon BUDDY. All orders ship Free!
Beli subscriptions come with a happiness guarantee. If you aren't happy with your supplements, they will refund your first month's order, no questions asked.
Beli takes pride in researching and producing each product with great care and integrity. All products are vegan friendly, gluten free, GMO free, made in an FDA registered facility, and follow the Good Manufacturing Process Guidelines (CGMP).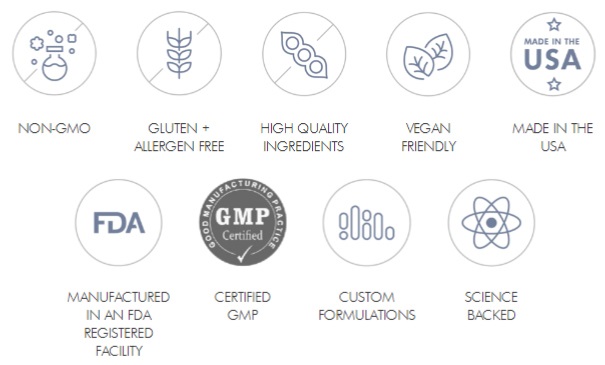 2