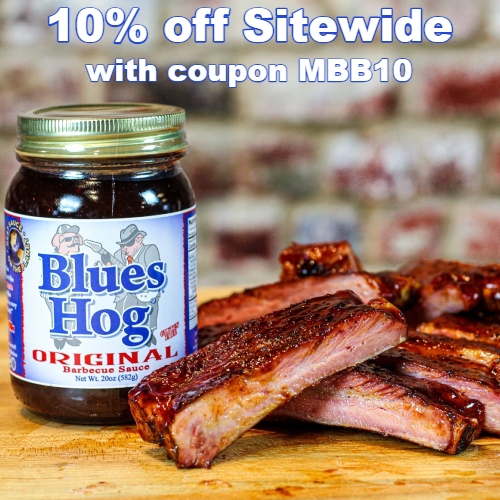 Blues Hog is known nationwide for its barbecue sauces and rubs. Founded in the '90s by legendary pitmaster Bill Arnold, they are highly regarded by barbecue enthusiasts for their unique and delicious flavors.
The brand gained significant recognition in the competitive barbecue circuit, where pitmasters use their sauces to enhance the taste of their barbecue dishes. The original Blues Hog BBQ sauce is a thick, sweet, and tangy sauce with a hint of heat, which has become a favorite among many barbecue lovers.
Over the years, Blues Hog expanded its product line to include various flavors of barbecue sauces, rubs, and marinades to cater to different tastes and preferences. Some of their other popular products include Tennessee Red BBQ sauce (a tangy, vinegar-based sauce), Smokey Mountain BBQ sauce (a sweet and smoky sauce), and a range of dry rubs for seasoning meats before cooking.
FUN FACT : In 1999, Blues Hog Original won the "Best Sauce on the Planet" title at the American Royal World Series of BBQ, which turned out to be the first of many prestigious awards for their products!
Get 10% off Sitewide at Blues Hog using coupon MBB10. Orders over $99 ship Free (excluding meat and fuel).
1