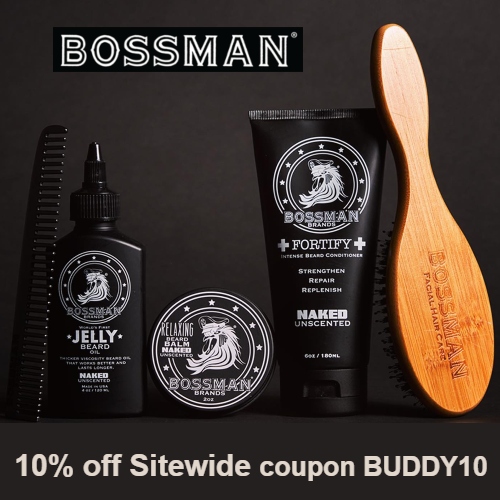 Bossman products aren't your run of the mill, cookie-cutter beard products. With each product they create, their goal is to innovate and in doing so, they take beard care to the next level. Their flagship product, jelly beard oil, was specifically created to be twice as thick as standard beard oils so it binds to beard hair better and lasts longer. This helps solve a plethora of problems bearded men face daily including beard itch and dandruff.
Bossman offers a full line of beard care products that are made with all-natural and responsibly sourced ingredients. No matter what your beard needs or what stage your beard is in, they've got products to make it even better!
Get 10% off Sitewide at Bossman Brand using coupon BUDDY10. Shipping is $4.95 or Free on orders over $35. All products come with a money-back guarantee.
1