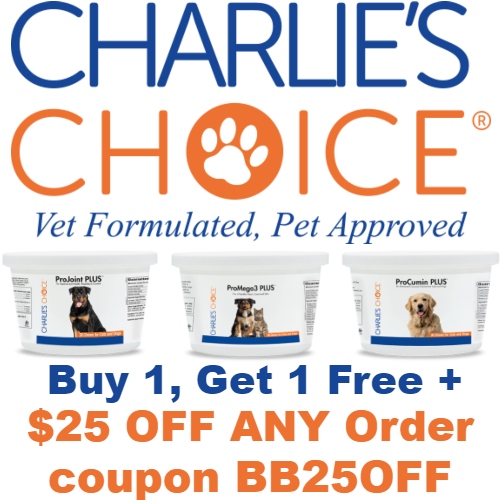 All pet supplements at Charlie's Choice are Buy 1, Get 1 Free + you can get $25 off ANY order using coupon BB25OFF. Everything comes with a 365-day guarantee.
Spend $50 or more (before coupon) and you'll also get to choose a Free product. Watch for the pop up on their site after you add item(s) to your cart and enter the coupon. Shipping is $4.95 on orders up to $25, $5.95 on orders $25.01-$50, $7.95 on orders $50.01-$100, and $9.95 on orders $100.01 and up.
Coupon will also work on products from their Stop Aging Now line (dietary supplements for people) and their Purgevity line (skin care).
11