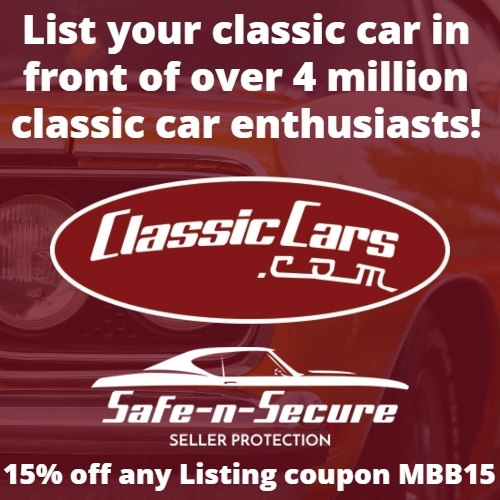 Looking to sell a classic or collector car or truck? Get your vehicle in front of 4 million classic car enthusiasts with ClassicCars.com. They provide a safe, secure, and easy way to sell your collector vehicle.
They have years of experience in the online classifieds business and offer an exclusive and comprehensive system of policies and procedures combined with machine learning capabilities to help shield buyers and sellers from fraud.
Their listings feature descriptions with almost unlimited length, plus you can upload as many as 100 photos and a video! You can edit your listing whenever you'd like and see how many views your ad is getting through your seller dashboard.
Your listing will appear across search engines, social media (with Plus & Premium listings), and the ClassicCars.com community. Emails from interested buyers will go straight to your inbox so you don't have to worry about messing with another email system, and your listing is guaranteed to stay live until your vehicle is sold!
They have 3 listing packages to choose from – Regular, Plus, and Premium. The upgraded packages give you extra exposure, like being a featured listing on their homepage and in their newsletter with 180,000 subscribers!
Get 15% off any Listing at ClassicCars.com using coupon MBB15.
3