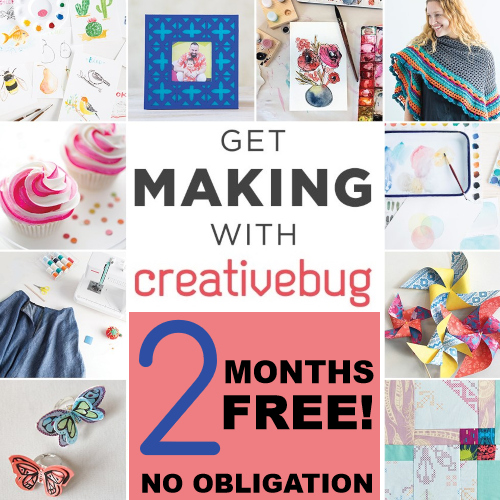 Love to craft or wish you were better at it? Register at Creativebug and try their service Free for 2 whole months! You'll get unlimited access to 1,000+ crafting classes, downloadable patterns, and access to community galleries and forums.
If you like their service, you can keep your membership going however long you like at half price for just $4.95/month, but there is no obligation and you can cancel anytime. Cancel before the 2 month trial ends and pay nothing!
What are you interested in? Knitting, quilting, or sewing? Jewelry making or cooking & home decor? If you have little ones, be sure to check out their crafts for kids – they offer lots of activities to keep little hands and minds busy.

24