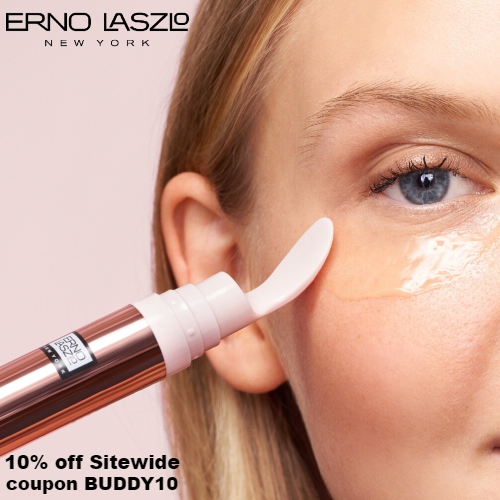 Erno Laszlo is a luxury brand of skincare products that was founded by Hungarian dermatologist Dr. Erno Laszlo in 1927. Dr. Laszlo was a pioneer in the field of skincare, and he developed many innovative techniques and products that were ahead of their time.
The Erno Laszlo skincare line is based on Dr. Laszlo's philosophy of treating the skin as a holistic system. The products are designed to work together to cleanse, exfoliate, hydrate, and protect the skin, helping to achieve a healthy and radiant complexion.
A popular product in the Erno Laszlo line is the iconic Cleansing Bar, which was developed specifically for the Hollywood elite in the 1930s. The bar is designed to cleanse the skin deeply, without stripping it of its natural oils, and it has been a cult favorite for decades.
Other popular products include Shake-It Tinted Treatment for controlling excess oil, Firmarine Moisturizer SPF 30 which combines mineral-drenched seawater and marine botanicals to help improve skin's firmness , and Phelityl Night Cream that helps to repair and renew the skin overnight.
Erno Laszlo products are formulated with high-quality ingredients, including botanical extracts, vitamins, and minerals. The brand is committed to using clean, non-toxic ingredients and avoiding harsh chemicals, parabens, and sulfates.
Get 10% off Sitewide at Erno Laszlo using coupon BUDDY10. Shipping is $5 or Free on orders over $50.
3