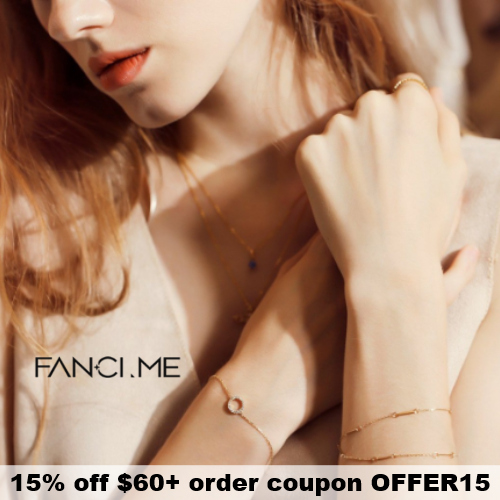 Fanci.me is a Manhattan-based jewelry boutique that offers fine jewelry at affordable prices. Compared to traditional high-end jewelry, Fanci.me retains the quality of luxury designs without the costs, giving you everyday essentials with the same refined craftsmanship.
Fanci.me follows the trends of fashion accessories by infusing classic jewelry designs with modern elements to create gorgeous necklaces, earrings, bracelets, rings, and men's jewelry. Their stones range from antique inspired natural stones, like diamond, pink tourmaline, blue sapphire, ruby, topaz, emerald, opal, and pearl to the most popular diamond simulates, like cubic zirconia and moissanite, all set in beautiful 14k, 18k, & 24k gold, rose gold, sterling silver, and more.
Get 15% off your order of $60 or more at Fanci.me using coupon OFFER15. Express shipping is Free on orders of $100 or more.
3