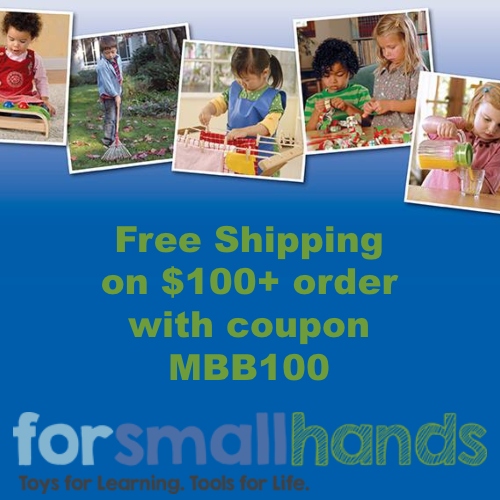 With a deep understanding of the importance of early childhood development, For Small Hands provides a range of carefully curated toys and activity sets that empower children to explore, learn, and grow.
The early years are crucial for a child's holistic development, and providing them with developmentally appropriate activities, games, books, and toys can have a lasting impact.
The heart of For Small Hands lies in its thoughtfully curated collection of materials. From art supplies, woodworking tools, gardening sets, kitchen utensils, and educational toys, the store offers a diverse range of products that are tailored to the unique developmental stages and interests of young children. These materials are carefully selected for their quality, safety, and ability to foster creativity, imagination, and independent exploration.
Get Free shipping on your order of $100 or more at For Small Hands using coupon MBB100.
2