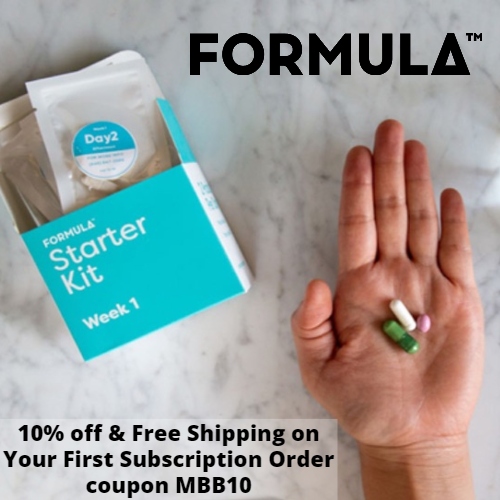 Formula offers personalized blends of nootropic supplements that are tailored to your unique needs. Every brain is different and everyone has different goals, that's why one-size-fits-all supplements don't always work. Formula helps you find the right supplements for your exact needs, whether it's needing more energy, enhancing creativity, staying focused, or managing stress.
Formula uses only the highest-quality, USA sourced ingredients that have been chosen based on proven science and meticulous testing. Their ingredients come from three unique & highly effective categories:
Peptides & Racetams – Used by astronauts for laser-like focus, stress relief, and increased stamina, peptides & racetams are the most potent and well-studied nootropics on the market.
Choline Sources – Acetylcholine is the neurotransmitter derived from the essential nutrient choline. It's known to help with memory, learning, and protecting the brain from symptoms of aging.
Amino Acids & Vitamins – Formula uses a variety of concentrated vitamins, amino acids, and plant-based adaptogens that protect the brain from toxins, fatigue, and stress while promoting memory and learning.
Formula subscriptions are super easy and convenient. Just take a simple assessment to outline your goals and their algorithm takes care of the rest! It analyzes the world's largest nootropics data set to find the right nutrients and formulas to match your lifestyle and needs.
Once you find your perfect nootropic blend, Formula will ship your supplements straight to your door each month. There are no commitments, you can change the frequency of your delivery, skip a month, or cancel anytime.
Get 10% off and Free shipping on your first subscription order at Formula using coupon MBB10.
All supplements come with a 30-day money back guarantee. If you're not happy with your supplements, just let them know and they'll help you make the adjustments you need to reach your goals or you can opt for refund.
2