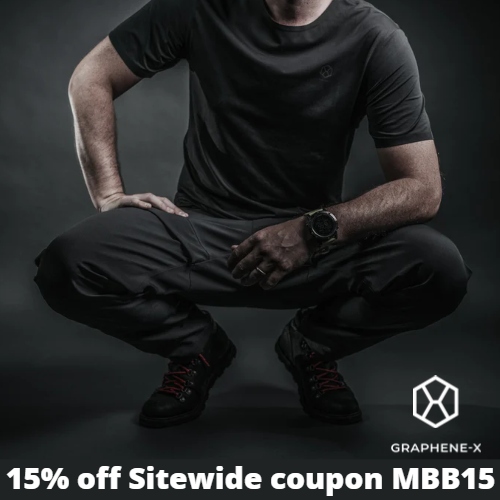 Graphene-X creates performance & outdoor apparel from the strongest material on earth to enable you to live boundlessly.
They believe performance & outdoor gear should be strong enough to last a lifetime. It's the clothing you wear when you're working your hardest, so it takes the toughest beating and needs be able to handle it!
They've done extensive research to find a material that could deliver the durability they were looking for and they found it. Graphene is the strongest, thinnest, and toughest material yet discovered!
Graphene, the building block of graphite, is a one-atom thick layer of carbon. It's stronger than steel (tensile strength), harder than diamond, more conductive than copper, and has better electron mobility than silicon.
Graphene-X integrates graphene into their high performance fabrics to give you cutting-edge apparel that's built is to last. In fact, they are so confident in the quality and durability of their apparel, they guarantee it for life.
Their graphene apparel isn't just super strong, it's also super stylish! They offer a large selection of men's & women's performance gear, including joggers & leggings, pants & shorts, t-shirts, hoodies, jackets for all types of weather, polos, and accessories.
Get 15% off Sitewide at Graphene-X using coupon MBB15. Shipping is Free on orders of $189 or more.
In addition to the lifetime guarantee, all orders are also backed by a 30-day satisfaction guarantee (excluding socks).
Fun Fact: The scientists that discovered Graphene won the Nobel prize of physics in 2010.
3