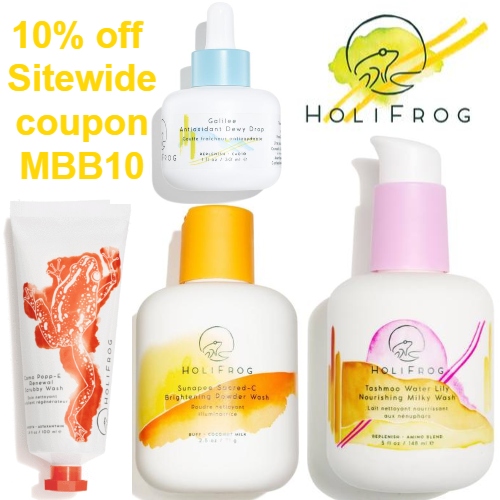 Washing your face is the most important part of any skin care routine. HoliFrog offers holistic and functional cleansers that put skin first, using safe and toxin-free ingredients that give positive results.
With six amazing face washes, HoliFrog has the perfect cleanser for any skin situation. Their restoring and reparative hydration serum, Galilee Antioxidant Dewy Drop, is great for any skin type.
Get 10% off Sitewide at HoliFrog using coupon MBB10. Shipping is $4.95 or Free on orders over $75.
5