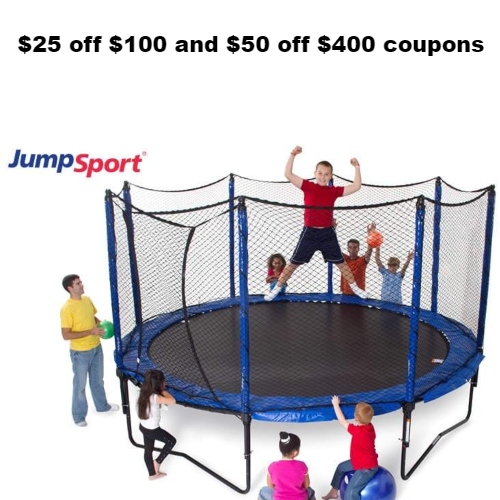 From fitness to backyard trampolines, JumpSport customers benefit from a 30-day 100% satisfaction guarantee, a lifetime frame warranty and Free Shipping in the contiguous U.S.
Coupons:
$25 off $100 or more on Fitness Products coupon BARGAIN25
$50 off $400 or more on Backyard Trampolines coupon BARGAIN50
Coupon is not valid on the BarredAmped Bundle.
JumpSport trampoline products have won several awards, been featured on Good Morning America, 20/20, ESPN, and other broadcasts, and have appeared in numerous publications. They are widely recognized for their successful efforts to improve the safety of backyard trampolines.
2