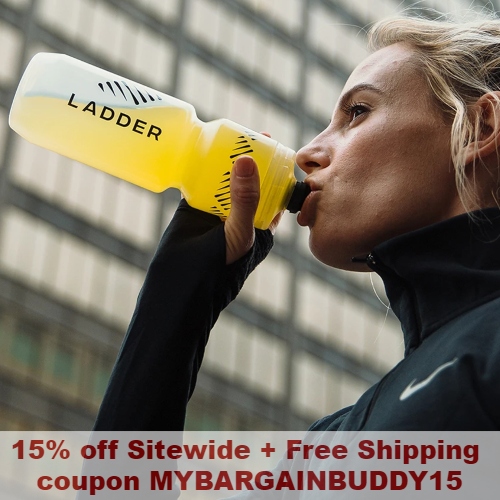 Ladder provides a line of clean sports nutrition supplements designed to be added to water, milk, or your favorite beverage. Each product is backed by science, formulated by leaders in sports nutrition, and made to help you push harder, upgrade recovery, and boost your health with ingredients that are naturally sourced.
Ladder is trusted by more than 30 teams in the NFL, NHL, NBA, and MLB and every batch is third-party tested and verified to guarantee your safety without restrictions or concerns. They offer pre-workout, plant protein, whey protein, a hydration supplement, and superfood greens.
Get 15% off Sitewide at Ladder using coupon MYBARGAINBUDDY15. Coupon will work on bundles, which are already up to $30 off and samplers, which are just $11.90 after coupon. All orders ship Free and come with a 100% satisfaction guarantee!
6