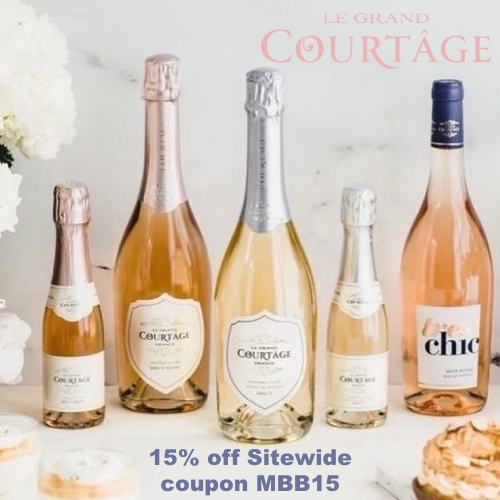 Le Grand Courtage was created out of a desire to make sparkling wine that could be enjoyed by everyone, not just the wealthy or wine experts.
Founder Tawnya Falkner began her journey with a passion for wine and travel. She gave up a career in real estate and moved to France with a business plan. Her goal was to create a wine that embodies the French spirit of "Joie de Vivre" (joy of life) and offers an affordable luxury to celebrate life's simple pleasures.
Today, Le Grand Courtage is a thriving brand with distribution across the U.S. and in several other countries. The brand has won numerous awards and has been featured in top publications like Forbes, Wine Enthusiast, and Food & Wine.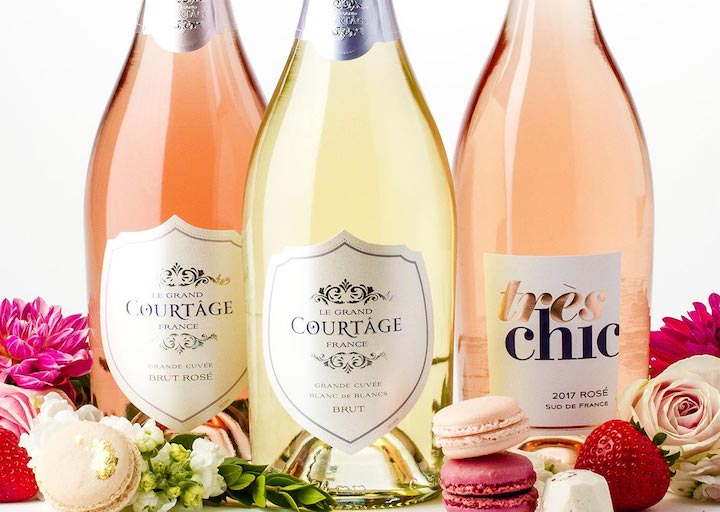 Blanc de Blancs Brut – Perfect balance of dryness, acidity & fruit. Lingers nicely with a bit of Meyer lemon, honeydew & continuing apple finish.
Brut Rosé – Perfectly balanced with just a hint of fruit and floral on the finish. A courtship of delicate flavors, red fruit aromas and baby bubbles.
Très Chic Rosé – Exuberant flavors of red berries, grapefruit, tropical fruit and a hint of thyme and rose petal.
Get 15% off Sitewide at Le Grand Courtage using coupon MBB15. Shipping is Free on orders over $100.
3