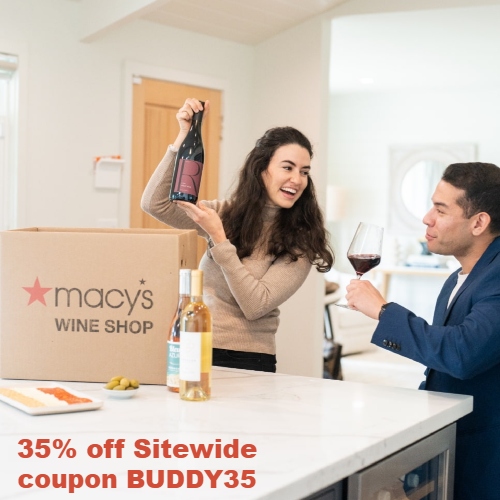 Macy's Wine Shop offers a wide variety of wines from all over the world. Their thoughtfully curated selections offer unrivaled quality and value. Their sourcing begins with a panel of wine experts who taste thousands of bottles, rejecting nearly 95%, to find those that meet their rigorous standards.
Their site makes it easy to find just what you're looking for – from classic reds and whites to rosé and sparkling. You can also shop by country of origin or leave your selections to the pros and grab a 3-, 6- or 12-bottle set put together by their sommeliers.
Get 35% off Sitewide at Macy's Wine Shop using coupon BUDDY35. Shipping is Free on orders with 6 or more bottles. Coupons are not valid on wine club orders.
3