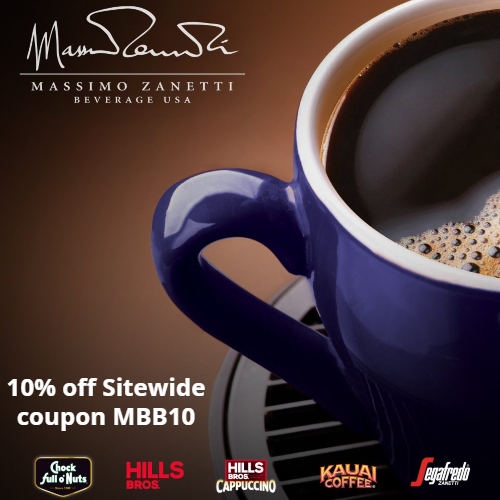 Over 35 years ago in Treviso, Italy, Massimo Zanetti decided to follow in his father's & grandfather's footsteps as a purveyor of green coffee, with a dream to take that tradition beyond its roots. Building on his family's legacy, Massimo began to roast, produce, and distribute about one ton of premium coffee annually.
Massimo Zanetti Beverage has been roasting & selling premium coffee for four generations. They have partnerships with mills in Brazil, Costa Rica, and Honduras, as well as a green-coffee trading company in Switzerland. They sell 120,000 tons of coffee each year through 20 international consumer brands – making them one of the world's largest coffee companies!
Most of their brands have become household names around the world, including Hills Bros. Coffee, Hills Bros. Cappuccino, Hills Bros. Frappés, Chase & Sanborn, Chock full o'Nuts, Kauai Coffee, Master Chef, MJB, Reveille, and Segafredo Zanetti.
Through all of their brands, they offer just about any type of coffee, roast, and flavor you can think of, from instant coffee to fine espresso and whole bean to single serve cups. Plus, you can find it all at direct to consumer prices through the Massimo Zanetti Beverage online store.
Get 10% off Sitewide at Massimo Zanetti Beverage using coupon MBB10. Shipping is Free on orders of $49 or more.
4