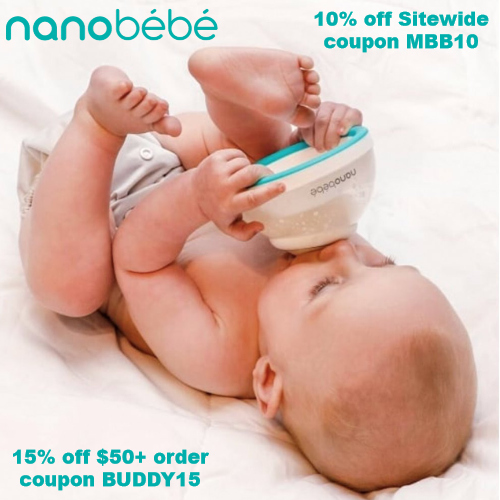 Nanobébé offers a variety of innovative baby care essentials that make modern parenting easier & more efficient. Their sleek products are a complete game changer with designs that make nutritional feeding and travel with little ones an absolute breeze, without sacrificing on style and convenience.
Nanobébé is proud to be a part of the special bonding moments that feeding time creates between parents and their babies. Named the "Smartest Bottle Ever Made" by Business Insider, awarded Best for Baby by Parents Magazine, featured on the Ellen Show (and recipient of several other awards), Nanobébé essentials are topping baby registries and new parent must-have lists.
Dedicated first and foremost to babies' health, their product line includes the first ever nutrient-preserving bottles, breastmilk bottle warming bowls that prevent nutrient damage, innovative breastmilk storage, cleaning essentials, including microwave steam sterilizers & drying racks, eye-catching travel essentials like backpacks, diaper bags & travel coolers, 100% silicone pacifiers that babies love, and more!
Get 10% off Sitewide at Nanobébé using coupon MBB10 or get 15% off your order of $50 or more using coupon BUDDY15. Orders over $39 ship Free. While you're there, be sure to check out their gift sets. Coupons cannot be applied to sale items.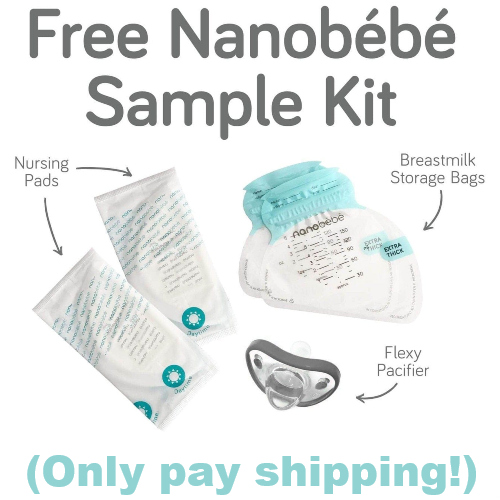 More about the Nanobébé Breastmilk Bottle –
The Nanobébé Breastmilk Bottle was specifically designed to protect the vital nutrients in breast milk. How? It's all about the geometry. By spreading the milk into a thin layer across a concave surface, breastmilk is able to both cool and warm 2-3 times faster in the Nanobébé Breastmilk Bottle than in standard bottles.
Quick Cooling – The longer breast milk is left out at room temperature, the more bacteria within continues to grow, reducing its nutritional value. It is beneficial to cool breast milk as quickly as possible so that the immunological properties inside go towards baby's nutrition rather than to fighting the bacterial growth.
Quick and Even Warming – The popular method of using boiling water to warm breast milk is not recommended by health professionals and the World Health Organization because of the likelihood of overheating the milk, which damages nutrients, and the risk of hot spots, which are dangerous for your baby. As a live biological fluid, breast milk begins to deteriorate above body temperature, so it is recommended to warm it gently using warm tap water. Nanobébé's Breastmilk Bottle allows for quick and even warming at safe temperatures.
3