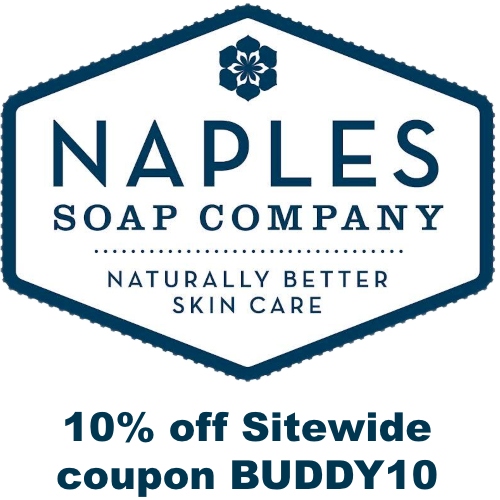 After suffering with eczema and psoriasis most of her life, Naples Soap Company founder, Deanna Wallin, knows how hard it can be to find good skin care that is safe, natural and effective! She tried countless products, including products recommended by dermatologists, but never found a lasting solution.
Having been a nurse, she understood the effects harsh commercial chemicals can have on the body. So when her daughter ended up with eczema as well, she decided to do something different. They began using natural and organic products without all the harsh chemicals. Before long, they were both free of their skin issues!
In 2009, Deanna opened Naples Soap Company to provide safe, natural & effective skin and hair care solutions for everyone, especially those with chronic skin issues. Their premium skin and hair care products are made using only the highest quality, natural, and organic ingredients to give you the best results possible.
Naples Soap Company's extensive product line has something for pretty much any concern and every part of the body, from eczema relief to anti-aging. Products include handmade bar soaps, loofah soaps, body butters & sea salt scrubs, bath bombs, hand & body lotions, shampoo & conditioner bars, a full line of facial skincare, shave cream, essential oils, and more.
In addition to being super effective and good for you, their products smell amazing, too! They have tons of great signature scents, like Florida Fresh, Honey Almond, Boyfriend, Sunkissed, Summer Gingham, and Eucalyptus Hemp.
Get 10% off Sitewide at Naples Soap Company using coupon BUDDY10. Shipping is Free on orders of $50 or more. Coupons cannot be applied to sale items or bundles.
Naples Soap Company products make great gifts! Be sure to check out their collection of gift sets that are curated with some of their best-selling products and delightfully packaged for a quick & easy gift anyone will love.
14